bleu iX project :
a collaborative Project from CATIA Design Team
Demonstrate
CATIA Design application
Portfolio through the complete concept design process of the interior of a vehicle 
My area of expertise :
Artistic Direction for Style | Design + Concept Design of the interior concept
Concept Modeler :
Franck COLAS
Pattern Conception :
Franck COLAS & Edouard SUTRE
Concept :
bleu iX concept is a morphable car interior providing a new driving experience to its driver and passengers. We focused on the passenger and driver comfort and wellness all along their journey, mixing between manual driving mode (providing driving comfort and pleasure) with autonomous driving mode where passenger have time to enjoy the ride with different interior ambiances. 
Moods through lightning, HMI and sound adapts to the passenger needs, and the vehicle itself is evolutive. For example, the steering wheel fades away to gives more room for driver in relaxing position. 
Researches | Design Thinking and 2D Sketches
Concept Design | First Shapes definition
with Clay Modeling (CATIA Imagine&Shape)
Air Conditioning | Pattern Researches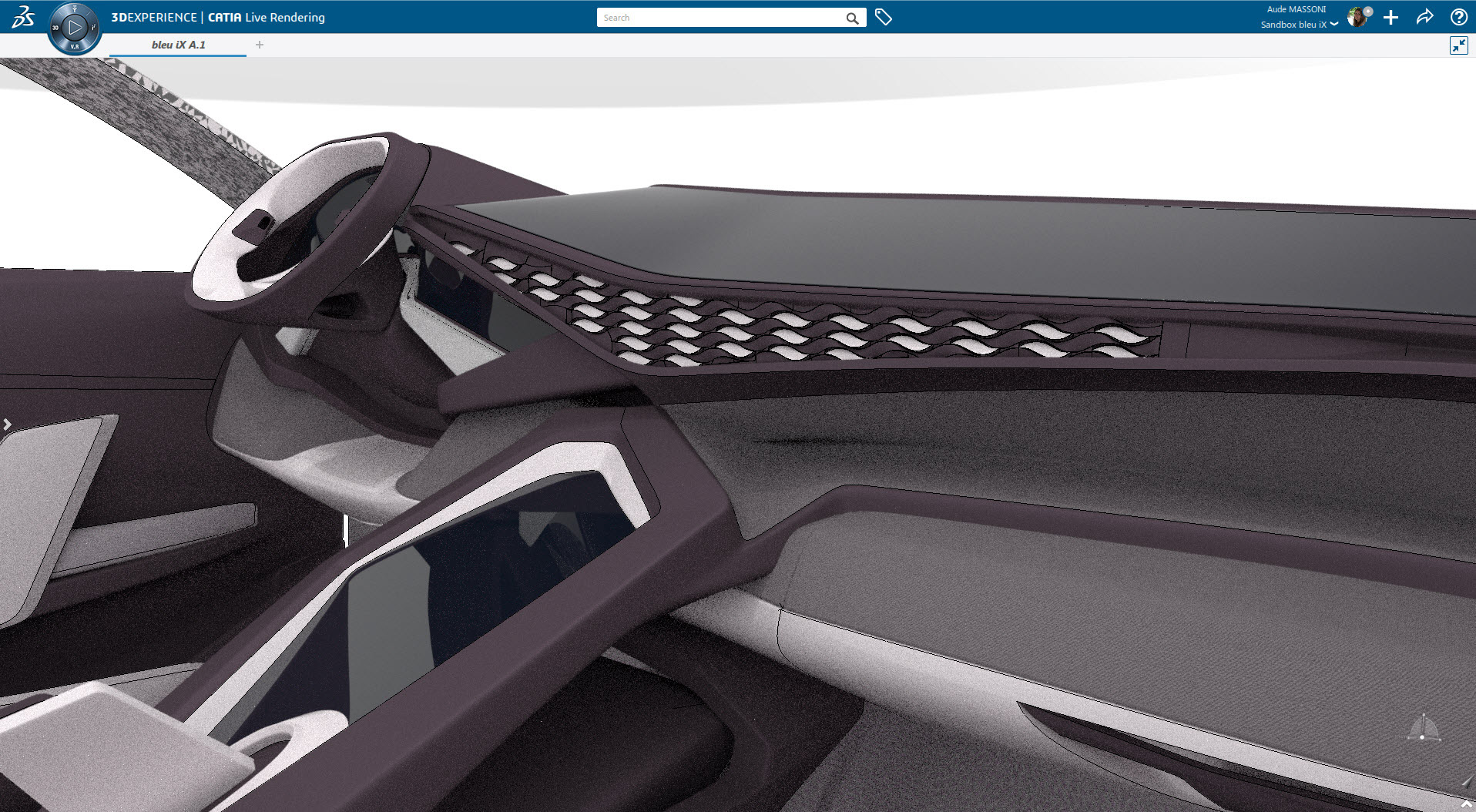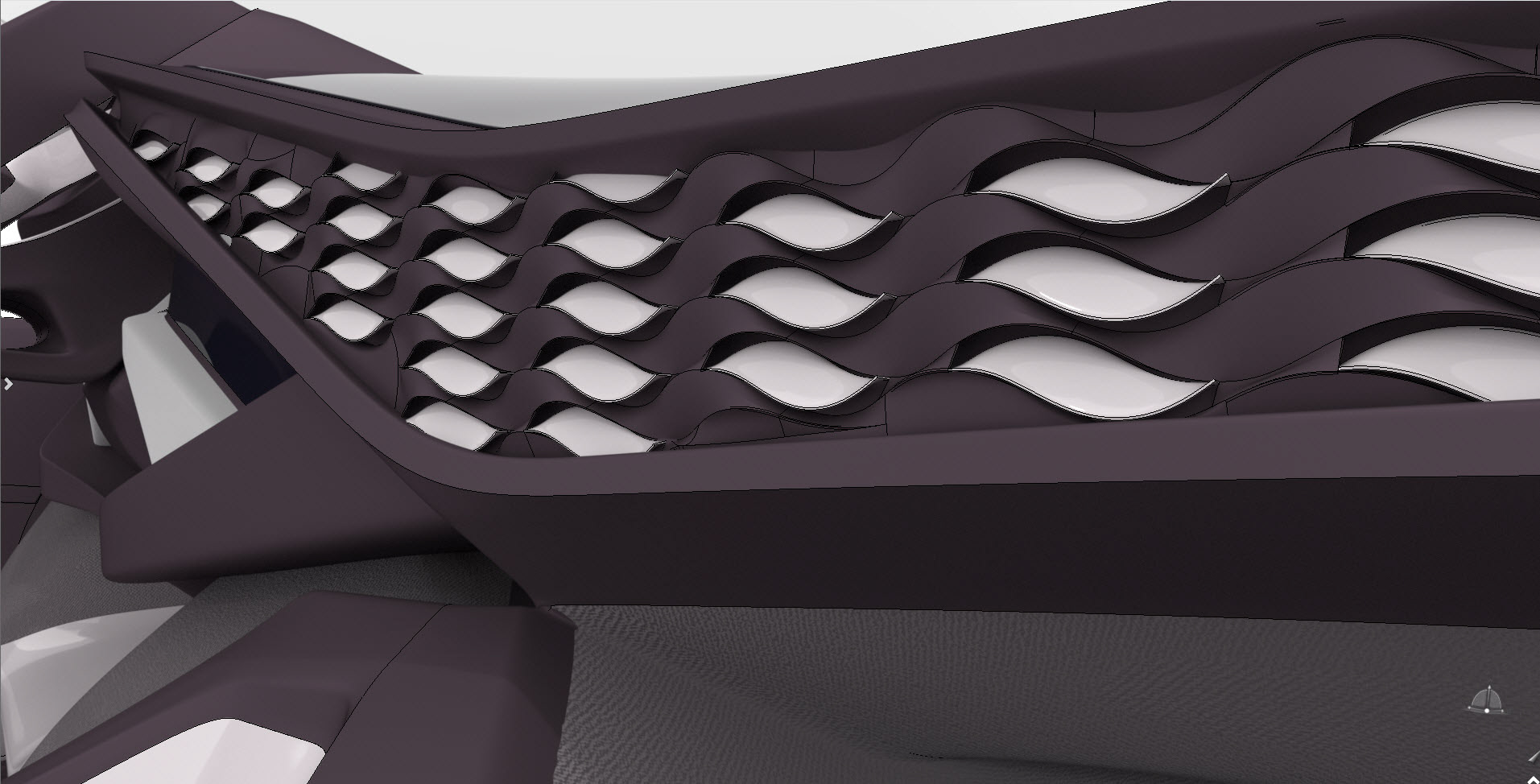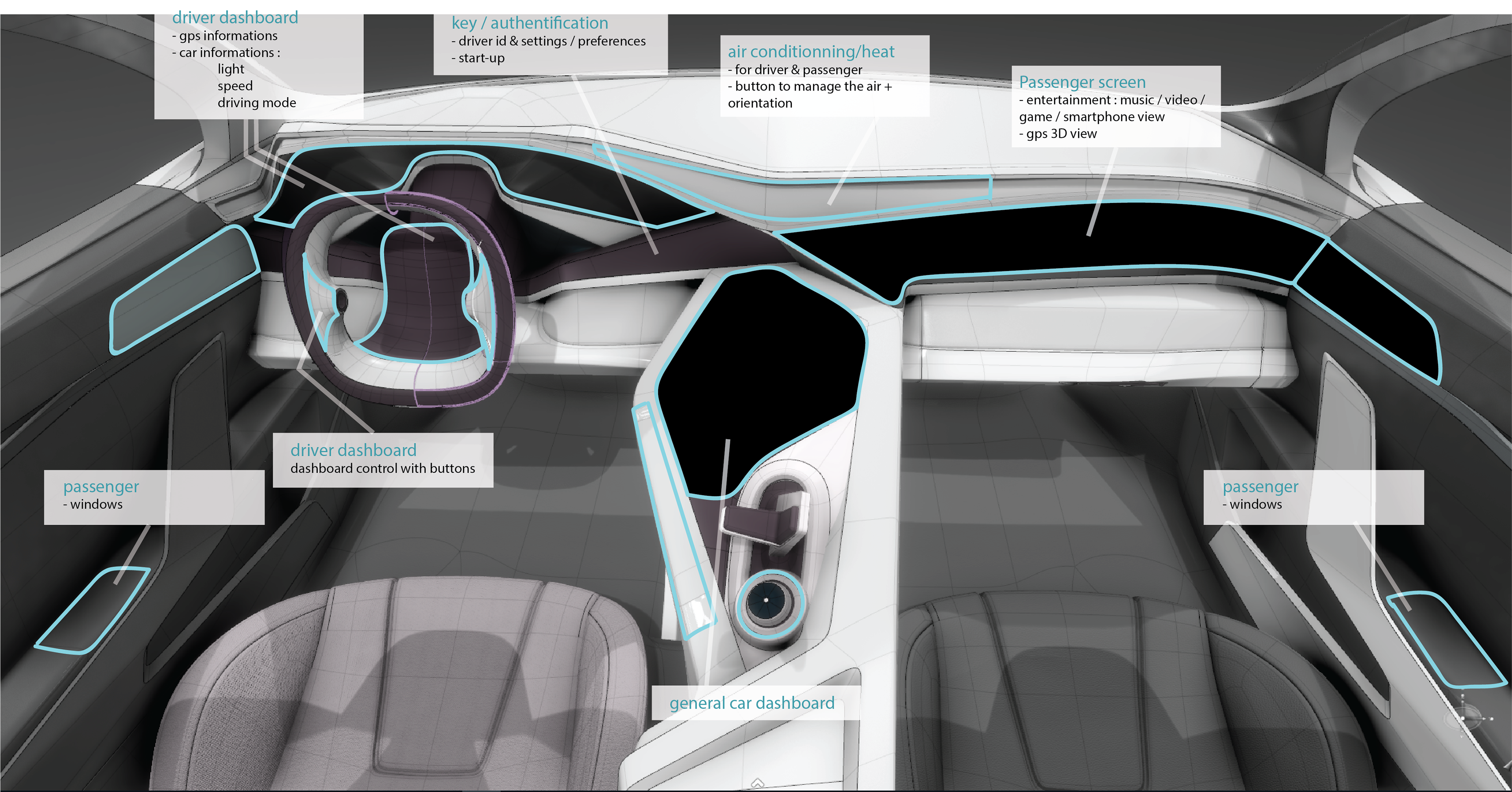 Interior rendering with different Lightning moods
Realtime interior concept visualization